I'm a new member of a wonderful group of ladies – the SITS girls! SITS stands for the Secret is in the Sauce and is a great blogger comments support group! You can't 'succeed' as a blogger with no readers, right? Well – SITS is doing their annual SITSmas event and I wanted to share our family Christmas card with all of my wonderful readers!!
Our Christmas card this year features Xander (our almost-five year old) cuddling with Santa at our local mall. No Santa-fear with this kid! He runs right up to Santa and gives him a big hug! That's just one of the things I love about this kid – he's a great hugger!
Xander has asked Santa for about a thousand things this Christmas – I hope to give him as much as I can but also teach him that Christmas is more about 'giving' than 'receiving' – therefore we will be participating in a couple different things. Xander's preschool is collecting toys for Toys for Tots and our command (hubby is in the Navy) collects for and donates to command members who need a little extra help!
So – to all of my readers (especially my special visitors from SITS!) Happy Holidays, Merry Christmas, Chag Urim Sameach, Merry Yule and Happy Kwanzaa!
May there be PEACE on Earth and good will towards all!
Merry SITSmas!!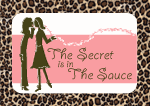 Ps. Sears is doing there Heroes at Home Gift Registry again this year – want to help out a military family?
Pps. Wanna see a super-cute video? Click for a giggle!
CONTEST ALERT!!!!
I am giving away a $25 American Express Gift Card thanks to Hellmann's & Mom Select! Check it out & please enter!